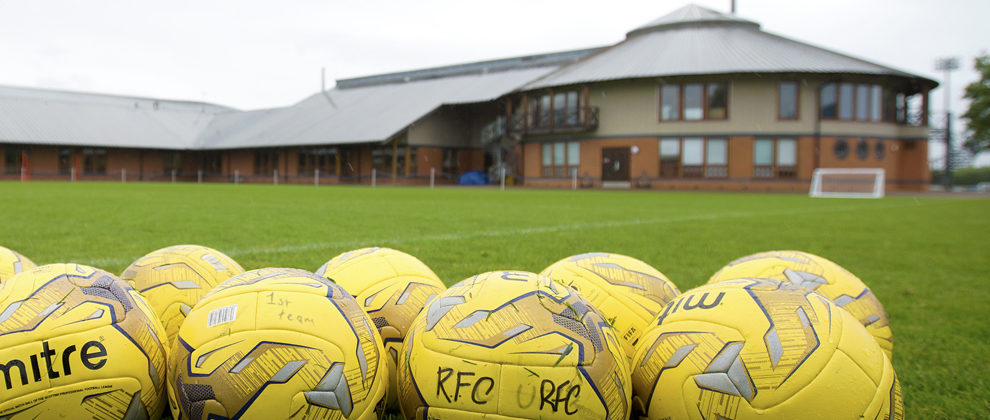 The Academy is responsible for all players and teams out with the 1st team. The Academy operates with training groups at U8, 9 & 10 and has age group teams from the 11s through to the Development Squad.
The U11 to U17 age groups play in the SFA Club Academy Scotland programme at 'Elite' level.
The Club Academy Scotland programme is criteria driven and is based upon minimum required standards relating to coaching qualifications, facilities, recruitment and support structures.
This involves a series of weekly fixtures against other professional clubs deemed to be at 'Elite & Performance level' throughout the country.
The U11s play 7-a-side football as do the U12s in the first half of their season before moving to 11-a-side at Christmas. The U13s play a modified game of 11-a-side with reduced sized pitches and goals while the U14s to U17s all play regulation 11-a-side.
The U8s to U15s are all schoolboy players, while the 17s are a mixture of schoolboy and professional players. The U17s compete in the Glasgow Cup and have won the competition in 4 of the last 6 years.
The most recent victory was a 3-2 win in the 12/13 competition in front of a crowd of 8,000 at Firhill.
The U20s group compete in the SFA Youth Cup where we have reached the final 5 times in the last 7 years and they will also compete in the new SPFL U20s league.
The reserve group participate in a range of carefully arranged matches including regular games again Premiership opposition.