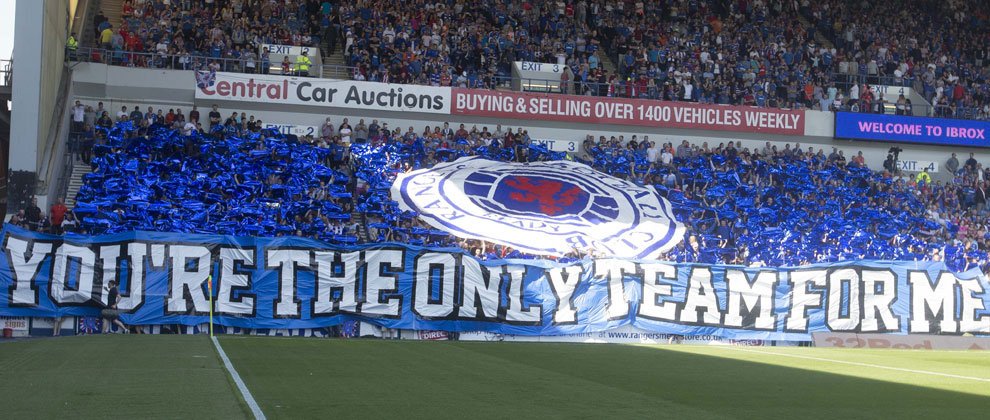 Exceptional People For Exceptional Opportunities
Rangers is a name synonymous with success where only the best is good enough. A Club that knows where it's going but never forgets where it has been with the world's most loyal supporter base. A Club that is enduring, exciting and innovative.
Working at Rangers Football Club is a unique experience and the chance to be a part of something special. The chance to be a custodian of something cherished by so many, and the chance to join a club that has been a part of the community for more than 140 years. Here, every player, every member of staff and every fan matters.
Those that share our values will have the opportunity to grow and become a part of the Rangers Football Club family.
All of our current positions are listed below and if you think you have the relevant skills, qualifications and experience to make a positive contribution then send us your details. We'd love to learn more.
Equal Opportunities
Rangers Football Club is committed to being an equal opportunities employer and will consider applications solely on the basis of merit regardless of gender, race, age, ethnic origin, religion, disability, marital status, sexual orientation, nationality, gender re-assignment or any other irrelevant factor.
Safeguarding Children and Vulnerable Adults
Rangers Football Club acknowledges and accepts it has a responsibility for the wellbeing and safety of children, young people and vulnerable adults who are under the Club's care or utilising the Club's facilities. As part of Rangers Football Club's commitment to providing a safe environment for children and vulnerable adults you may be asked, during the recruitment process, to obtain a Protection of Vulnerable Groups Scheme (PVG) check.
Current Opportunities