RYDC hosted a Twitter Q&A with Rangers Academy stars Jack Thomson and Alex Lowry this week.
The duo signed new contracts with the Light Blues recently and they were delighted to answer questions from supporters.
In recent weeks fans have enjoyed Q&A's with Rangers Academy Head Craig Mulholland, coaches Graeme Smith, Alan Boyd and Mark Spalding, former defender Steven Smith, Helicopter Sunday hero Alex Rae, striking legend Derek Parlane, academy coaches Max Ashmore and Ross Lyon and youth players Stephen Kelly and Lewis Mayo.
Jack and Alex were next up and here are the highlights of their session…
Q – Alan Douglas – Do you lads have anything specific you want to work on/improve over the coming season?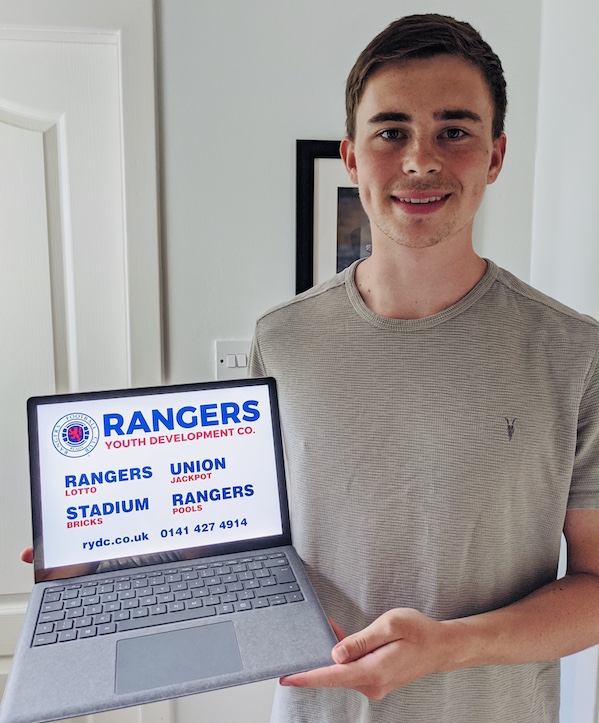 JT – There is of course a lot of areas of my game that I would like to develop, but to be specific, my awareness before I receive the ball and also my robustness to play week in week out.
AL – Yeah I have to work on all aspects of defending and also my set pieces over the coming season.
Q – Ewan White – Jack how did it feel getting on the bench v Dundee in the Scottish Cup and what's your plans for next season in order to get back into 1st team contention?
JT – It was a long time ago now and although it was slightly daunting because I was so young I still remember my desperation to get on to the pitch. Unfortunately that didn't happen but it just serves as motivation to go and do it for real one day.
Q – And what's your plans for next season in order to get back into 1st team contention?
JT – There's a lot to be decided for my development this coming season regarding loans etc. But to put it simply, be better than the guy in front of me.
Q – Jamie Hare – Hello lads, what's your hopes for the new season?
JT – I'd probably hope to stay injury free but I think it's better to focus on attainable goals than to hope for things you can't always control.
AL – I just want to play as many games as I can this year with the reserves and hopefully force my way into their plans for the season.
Q – What were the main reasons for you singing your new contracts Rangers?
JT – To be at a club that has the best environment through its facilities and coaches to push me on as a player and person.
AL – I signed my new deal because I thought it was the best place for me to develop over the coming years and I was enjoying football so it's good to be here for another year.
Q – Who is your favourite Rangers player past and present? Cheers
JT – Past would be Barry Ferguson, he was outstanding technically but also had the steel and determination required to be a Rangers captain. Present would be Allan McGregor because he's a born winner and his consistency is unbelievable.
AL – Favourite Rangers player in the past would be Gazza and just now it's probably Ianis Hagi.
Q – Graeme McGraw – How is Jack Thomson feeling now after a terrible time of injuries? Really hope he can have an injury free season and build on that. Heard so much good things about him and hope to see him play live as soon as we can.
JT – It wasn't all terrible! I was still able to develop myself through other ways and it has made me far more resilient than I ever thought I'd be.
Q – Elsie McCready – Hi Guys. Could you name two reasons why you signed new contracts?
JT – To be able to train with the best players and to be coached by the best coaches.
AL – Two reasons why I signed my new deal was because I was enjoying playing regular football and also it's a great place for me to develop into a footballer.
Q – And what do you hope for in the future. Good lock to you both.
JT – Again, I don't really hope for much but I have lots of goals like improving my scanning and my ability to play first time.
AL – In the future I just hope to play for Rangers and go as far as I can in the game.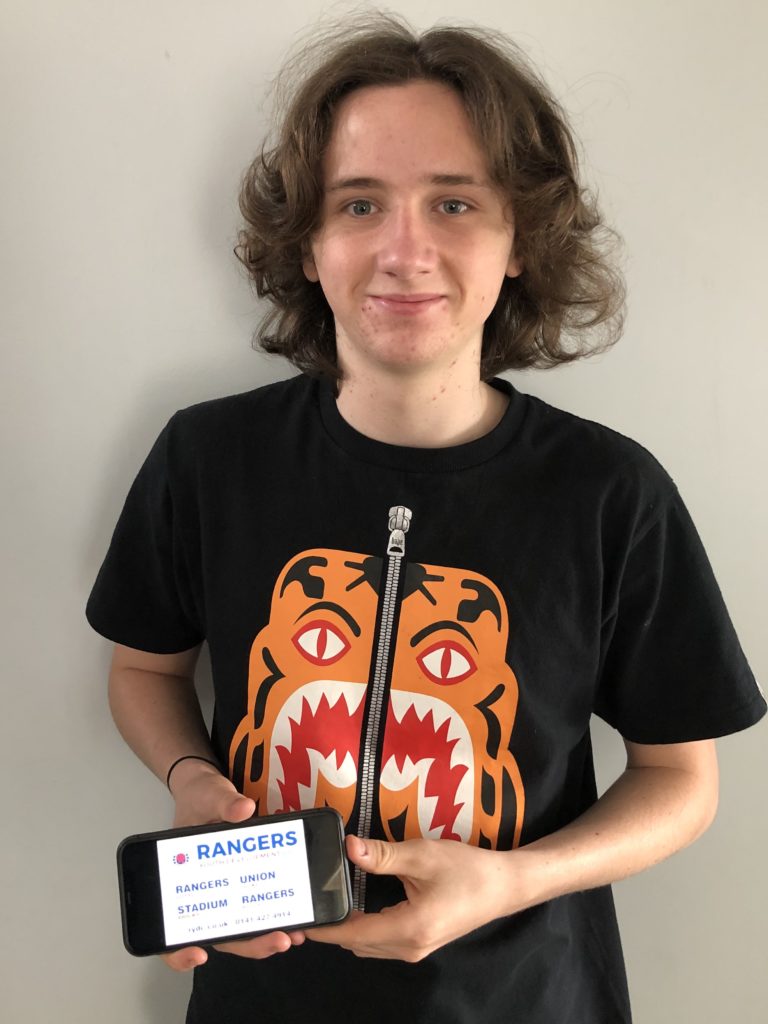 Q – Alan Douglas – do you have a favourite part of training?
JT – Small sided games. You get lots of touches of the ball and it's always extremely competitive and intense.
AL – Favourite part of training has to be the games at the end.
Q – Kyle MacFarlane – Who were your favourite Rangers players growing up?
JT – Barry Ferguson and Pedro Mendes
AL – Either Gazza or Nikica Jelavic, I loved watching Jelavic play.
Q – Disco Ninja – Alex, are the scissors broken in your house, son?
AL – 😂😂😂
Q – James McConnachie – How far are you from being a top level player and what are your plans to make it there?
JT – It depends what you think is top level! For me the next stage in my development is to play first team football.
AL – Still a fair bit , I'm in my second year of pro football so I've still got a lot to learn , all I can do is learn as much as I can and gain experiences to help me become better and then hopefully become a top player.
Q – John Sinclair – Who are the best youth players in their respective positions?
JT – It's difficult to say because there are boys at all different ages and different stages in their development and all have the potential to go really far. I don't think I could pick out just a few. 
AL – There are lots of good youth players at Rangers so would be unfair to pick out a few. I have played against a lot of good players too but Harvey Elliot from Liverpool stands out. When we played him he was quiet the full game then scored from 30 yards out of nowhere.
Q – Nick – Alex – how much did you benefit from the experience of Alkaas and playing against the best?
AL – Alkass was the best tournament I've been to. It was unreal playing against some top sides from around the world. I gained loads of knowledge playing in these games, like the styles they played and small tactical things that I could use in my game to improve myself.
Q – Jack – Great to see you've agreed a new deal, what are you looking to get out of the next year?
JT – Thanks! I'm looking to use the resources around me to develop as much as possible and gain a bit of momentum as it's been quite stop/start the last couple of years. 
It's a difficult time for us all but The Rangers Youth Development Company will still continue to operate as well as possible during these unprecedented circumstances.
We hope you all stay safe and we wish you and your families well. We'll have more Q&A's in the weeks ahead.
For full details on all RYDC products – Rangers Lotto, The Union Jackpot, Scratchcards, Rangers Pools and Stadium Bricks – visit www.rydc.co.uk or call 0141 427 4914.