RANGERS legend Derek Johnstone is delighted to lend his support to the club's Everyone Anyone diversity and inclusion campaign.
One of the best strikers the club has ever seen, DJ was one of a number of current and past players who joined supporters, staff and politicians at the launch of the ground-breaking initiative at Ibrox last summer.
An outstanding Ranger, Derek was so versatile he could play with distinction at centre-half, centre forward or in midfield. He scored 236 goals in 641 competitive and friendly games for the Light Blues in two spells between 1970 and 1983 and 1985-1986.
DJ played key roles in two Treble winning sides, won three Championship medals, five Scottish Cups, five League Cups and a European Cup Winners' Cup with Rangers, as well as being club captain for three years
Born in Dundee, he wasn't a Rangers fan as a boy. But he soon discovered a love for the club that lasts to this day and he was thrilled to play his part in such a worthy campaign for Rangers.
He said: "The Everyone Anyone initiative is so important. No matter what colour or creed or who you are, we are all part of the one family and that's important. We are all Rangers fans and want to see our club win.
"It was great to see such a diverse Rangers of supporters taking part and attending the launch. Richard Gough and Mark Hateley also joined Steven Gerrard, James Tavernier, Andy Halliday as the campaign was unveiled and it was great to see them all mixing with the fans – it showed we are all in this together.
"I am very proud of Rangers for taking a lead role by introducing this campaign. It has been widely praised and quite rightly so. We all share a love for Rangers and it is great to see supporters of all ages and backgrounds highlighted in this way.
"For me there was no better feeling than scoring goals for Rangers and to have so many fans cheering you on when the ball hit the back of the net was fantastic.
"I played with so many great players during a really successful period for the club and the backing of the Ibrox crowd was so special.
"I hope you and your families are all safe and well during this difficult time and hopefully we can all return to Ibrox soon to cheer on the team."
CLICK HERE for more information on the Everyone Anyone campaign.
CLICK HERE for more information on the new Rangers Fans Charter.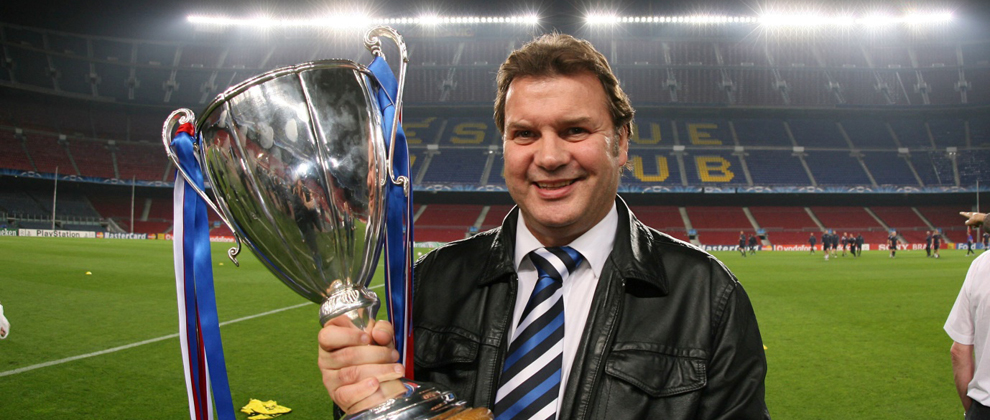 DJ took part in a recent Twitter Q&A for the Rangers Youth Development Company, learn more about the Barcelona and enjoy the the highlights of his session here…
Q – Colin – What is your abiding memory of Jock Wallace?
A – Probably one of the biggest Rangers fans you'll ever meet – he cared passionately about the club and managed that way. If you were slack he was on top of you like a ton of bricks. He always drilled it into you about the will to win. Never give in to anyone.
Q – Borna Barisic Loyal – Greatest moment as a Rangers player?
A – That is very difficult – there were so many wonderful moments. My first game against Cowdenbeath when I scored twice, the Cup Final v Celtic – I dreamt of scoring the winner and dreams came true – and the 1972 Cup Winners' Cup Final. All very memorable for me.
Q – Bathgate Ranger – Best headed goal between Aberdeen in the 1978 Scottish Cup Final 1978 or v Wales 1978?  Did either beat the League Cup winner v Celtic where you out jumped Billy McNeill?
A – The Aberdeen goal – that was my bread and butter. My club and an important cup final. Both decent goals. Wonderful scoring for your country but scoring for Rangers was my club and I was passionate about it. I think the winner in the cup final was better – it was my first Old Firm game and we hadn't won a trophy in a few years. It was a good header and great ball from Willie Johnston.
Q – Boab Stewart – Why aren't there more centre forwards in your mould anymore? As a kid I loved watching the way you played. The greatest header of a ball I've seen.
A – Football has changed dramatically now – it's all about balls to feet in the box and nippy strikers. But there is nothing better than a ball going into the box and your big striker heading into the net.
I was always good in the air. The way I played at centre half or centre forward you had to be good in the air. I used to practice at the old Albion with a swing ball – it is an art though.
Q – Cairo Kearney – Greatest memories being a Rangers player?
A – All the trophies – two trebles in the mid 70s. 3 league titles, 5 league cups, 5 Scottish cups and the Cup Winners' Cup. I could give all my six brothers a medal. The whole family shared in my success.
Q – Blue Sea of Ibrox – Favourite goal you scored for Rangers?
A – I had forgotten but I watched it on YouTube recently. It was against Hearts at Tynecastle. Not a header, it was a left foot volley from about 25 yards into the top corner. The goalkeeper never had a chance.
Q – Blue Sea of Ibrox – Best manager you played under?
A – No danger it was big Jock – he made me the player I was. All the hard work on the sand dunes and the training pitch. All my success was down to him.
Q – Colin – How confident were you as a 16 year old playing in the League Cup Final?
A – Very nervous like any 16 year old would be. 106,000 at the game but John Greig calmed me down. He told me I had earned the right to be there and it worked out well in the end
Q – Stephen – If you had the choice would you rather have played when you did or today?
A – I played in the 70s and 80s and enjoyed plenty of success with the club I loved and I enjoyed my time at Rangers.
Q – Gary – In the 1977/78 season you were top goalscorer, a treble winner and scored against N. Ireland & Wales but was dropped for England and the World Cup games. Any reason why and how did you feel?
A – We had great strikers back then. A plethora of great strikers so if the others were fit they would get in. Even though I scored 41 goals and won the treble and lots of player of the year awards I still couldn't get a game! Thanks Ally
Q – Dougie – Where would you see yourself in current team – up front or at the back?
A – Playing 641 games and scoring 236 goals for Rangers I would say up front. With the wingers nowadays there are so many balls into the box. Everyone likes to score goals – I thought it was easier to play at the back but I was at my most comfortable scoring goals
Q – Revan – Best moment playing for Rangers?
A – Finest moment ever is winning the Cup Winners' Cup. It was history and has never been repeated. All these years later and fans still talk about it
Q – Ronnie – Did you prefer playing centre half or centre forward?
A – I enjoyed both – Dave Smith told me just to win the ball and he would cover me in Barcelona in 1972 and I found it easier to play centre half. Always harder to play up front but I enjoyed scoring the goals. 210 competitive goals, McCoist has more but I didn't take penalties!!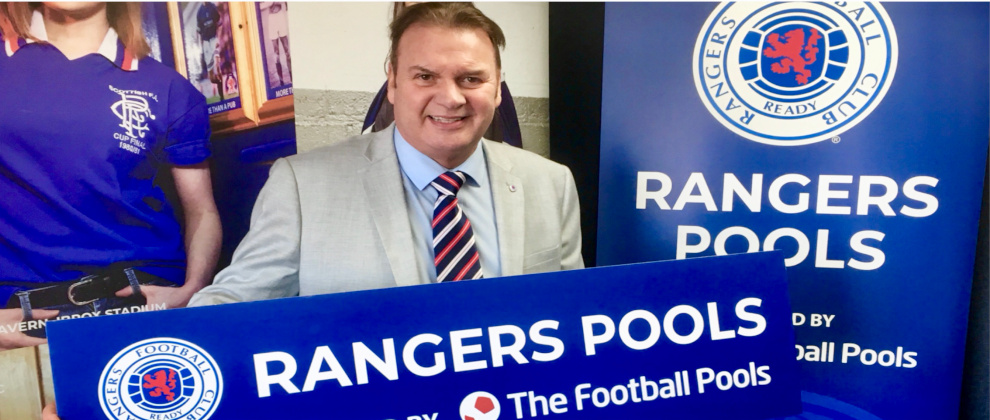 Q – Dean Urban – Who was the best player you ever played with?
A – There is no argument – it was Davie Cooper. Sandy Jardine, John Greig and Willie Johnston were all great players but Davie was special. If you were in trouble you just gave him the ball and he would go on a wander for 10 minutes.
Q – Robbie – How did it feel when you put on the famous jersey?
A – Strange at first because I grew up a Dundee Utd fan but actually when you come through the front door at Ibrox and learn the history of the club and see the supporters it is special. I was invited into the Rangers family and it was a joy to wear the jersey.
Q – Richard – Scoring that winning goal at only 16, who was the biggest influence in keeping your feet on the ground and not being a Mr Big Time at a young age?
A – John Greig kept my feet on the ground and looked after young players like me. He would explain things during the game and was the biggest influence. Sandy Jardine and Wee Doddy too
Q – Alex – Best team you played against?
A – The best team I played against was Bayern Munich – three quarters of the German national side at the time. A great team. Either that or the Rangers Reserves at the Albion!
Q – Dex – Who were your footballing heroes growing up?
A – As a kid and a Dundee Utd fan my hero was Finn Dossing – a wonderful player and striker. I watched him in 67 when Dundee Utd beat Celtic twice and he was my big hero. John Greig too – he was Scotland captain and an inspiration. He had my full respect
Q – James – Best player you played against?
A – Franz Beckenbauer or Johan Cruyff – Cruyff was at a dinner in Glasgow once and recognised me. That was the closest I ever got to him as he was too good on the pitch! I was also lucky enough to play against Diego Maradona, George Best and Eusebio
Q – Colin – who were the great characters in the Rangers team when you played?
A – Plenty of characters – but the funniest was Jim Denny. The older generation will know him. He got a lot of stick but I remember a game at Ibrox v Celtic, it was 0-0 late in the game and Sandy Jardine was down injured. Jock told Jim to warm up as he may go on. When he returned Big Jock looked at him and asked the question – why on earth did you do warm up at the Celtic end? To which Jim replied – because I get less stick at that end!!! True story, funniest thing ever.