RANGERSTV spoke to Graeme Murty this morning to chat through his team selection for the game against Celtic.
IF you're outside the UK you can watch today's Ladbrokes Premiership clash with Celtic at Ibrox LIVE.
Tom Miller will bring you full commentary throughout the 90 minutes with former Gers player Hugh Burns on co-commentary.
Before the match, we have an exclusive interview with Gers boss Graeme Murty as he looks forward to his first Old Firm experience as manager at Ibrox Stadium. We also speak exclusively to Gers fan and midfield powerhouse Greg Docherty as he prepares for his first taste of a game against Celtic for the Light Blues.
We also have an exclusive new interview with former Rangers player and Hall of Fame star Jorg Albertz looking back on his career in the latest episode of the Big Interview.
At half time Hugh and Andy will review the first forty-five minutes of action before we watch yet another exclusive interview with the legendary Walter Smith looking back on the game against Werder Bremen ten years ago on the run to the UEFA Cup Final.
To purchase the game for £5.99 click here, or sign up for a RangersTV Unlimited subscription here to enjoy every game live. If you're based in the UK/ROI you can watch the full match and highlights from 6pm on Monday.
,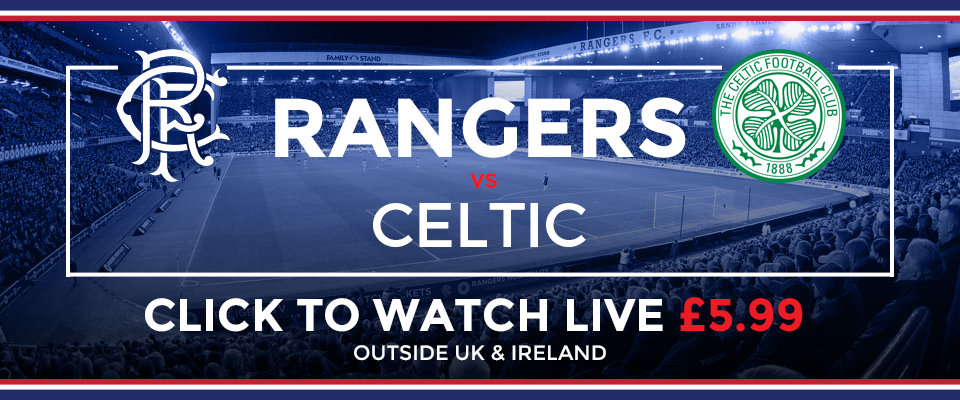 To watch every competitive match this season on-demand you can subscribe from as little as £5 per month by clicking here
With packages available from starting at £5 per month you can get closer to your club than ever with a subscription that will give you exclusive features, our extensive archive, behind the scenes access and all the best match action.
Click on the links below to subscribe today to one of our package types:
Click HERE to find out more about what is included in the different packages and click on the following links for different series: