We are in this together. Fan, Player and Club.
MyGers pays homage to the collective unity between this trilogy. We drive each other forward and together we are stronger.
MyGers allows fans to show their loyalty to Rangers, like never before.
Now, fans can be closer to our beloved club and access benefits such as a welcome gift, ticketing priority, access to Club discounts and access to exclusive competitions and experiences.
With MyGers we can be Always Rangers, Always Rewarded.
More information on the options and benefits available with MyGers can be found below.
Membership Benefits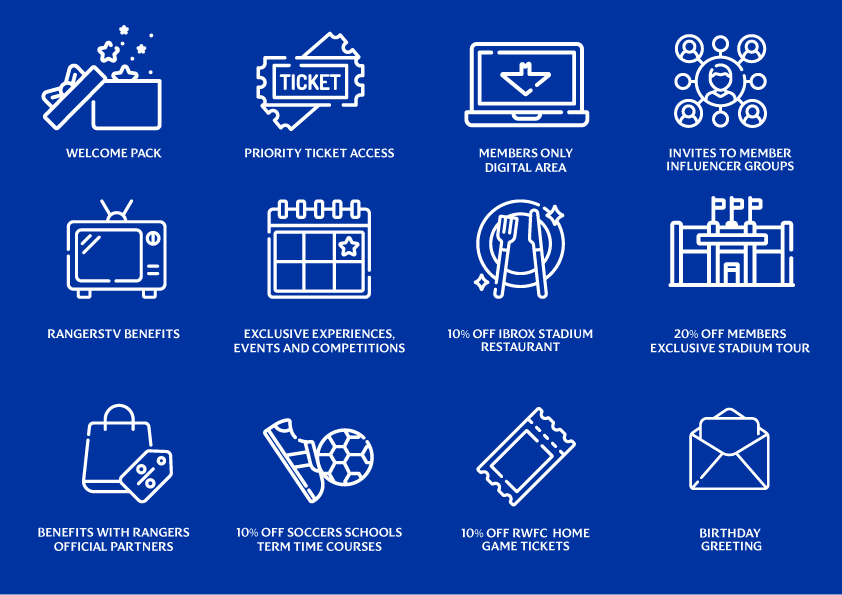 Join Today
No matter whether you roar the team on from the stands at Ibrox or from the other side of the world, there is a MyGers option for you.
It's well-known that the Rangers family is global which is why we have created a MyGers Membership for our international fans and our fans in the United Kingdom.
Experiences, competitions, discounts and ticketing priority is available to everyone who joins MyGers so no matter where you are in the world, you can feel part of the blue sea of Ibrox.